Webinar for the presentation of the Tender for Vocational Training Projects for employees - Competitiveness Clusters Capacity Building Programme
On July 7, 2022 PRODUTECH and AIMMAP will promote a webinar in the context of the notice 01/SI/2022 of Portugal 2020, under Vocational Training for Employees.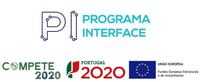 Especially addressed to medium and large enterprises, the call for applications for Autonomous Training Projects and Joint Training Projects was recently published, in the following thematic areas:
- Efficient and safe working environment;
- Improving business-critical technical skills;
- Eco-design and product engineering;
- Circular economy, sustainability and environment;
- Digital economy, digitalisation and Industry 4.0;
- Energy efficiency and transition;
- Manufacturing of sustainable products with high added value;
- Collaborative work tools, production processes and agile and efficient supply chain management;
- Productive, technological and organisational innovation;
- Internationalisation: market entry strategies and optimisation of management processes;
- Internationalisation: brand creation and management;
- Internationalisation: online sales, communication and digital marketing;
- Leadership and motivation of work teams;
- Servitization of industry and international markets.
This is an excellent opportunity for medium and large companies to present applications for training plans totally oriented to their specific needs. PRODUTECH and AIMMAP will present and clarify issues related to this opportunity, in the webinar on July 7 at 14:30.
This webinar will also have the testimony of the company JPM, which participated in the previous edition of this competition.