Training Projects call for tenders
It was recently published the notice 07/ SI/2021 of Portugal 2020 regarding the call for applications for vocational training for employees This call open to companies (individual projects) and other entities (joint projects for the benefit of companies) is part of the capacity building programme for competitiveness clusters, namely PRODUTECH.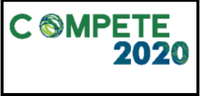 Inserted in the context of the Interface Programme and in the Capacitating Competitiveness Clusters Programme, namely the PRODUTECH Cluster, the notice 07/SI/2021, of Portugal 2020, was recently published, concerning the call for applications in the scope of vocational training for employees.
The call aims at submitting applications for Autonomous Training Projects and Joint Training Projects, in the following thematic areas:
- Internationalisation Strategies;
- Digital economy;
- Optimization of management processes aiming at internationalization;
- Industrial servitization and international markets;
- Environmental sustainability.
For more information in this call and competition, please consult the COMPETE 2020 website: