Programa de Capacitação dos clusters de competitividade – Cluster PRODUTECH – extended application deadline
The deadline for applications to Portugal 2020's Notice 07/SI/2021, under Training for Employees, has been extended until 30 July 2021.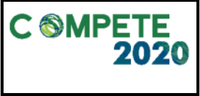 Inserted in the framework of the Interface Programme and in the Capacitating Competitiveness Clusters Programme, namely the PRODUTECH Cluster, the notice 07/SI/2021 of Portugal 2020 was recently published, concerning the call for applications in the scope of vocational training for employees.
The call aims at the presentation of applications for Autonomous Training Projects and Joint Training Projects, in the following thematic areas:
- Internationalisation Strategies
- Digital economy
- Optimization of management processes aiming at internationalization
- Industry servitization and international markets
- Environmental sustainability.
Applications can be submitted until 30 July 2021.
This is an excellent opportunity for medium and large companies to submit applications for training plans fully oriented to their specific needs.