PRODUTECH partnership demonstrates in IDEPA innovative production technologies
PRODUTECH in partnership with CATIM presented on the 6th of November in pilot units installed in IDEPA, advanced solutions in the fields of intelligent manufacturing systems, quality control and energy and environmental efficiency, designed and implemented with innovative production technologies developed in Portugal, and arise from results generated under the PRODUTECH Mobilizing Project.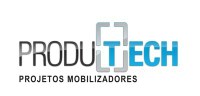 In the fields of intelligent manufacturing systems has been demonstrated in the session an innovative solution for energy management equipment.
Under the quality control, a new software solution that incorporates an innovative methodology developed specifically to address the challenges of producing in small series was presented. This solution includes a generic decision model for multiple quality control approaches, this model is being applied to the particular case of production of IDEPA process.
In the context of energy and environmental efficiency, were presented innovative methodologies that have been developed within the eco-efficiency of production systems, and gave rise to tools and commercial software. Applicable to a variety of industries, this software also has different levels of customization, so it is configurable to specific sectors and individual companies.
Eduardo Moura e Sá, manager at IDEPA emphasizes "these projects have allowed us access to technologies that are the basis of development for future market requirements on the environment and quality control, and important decision support tools. While user enterprise of production technologies, involvement with the entities of scientific and technological system and companies that developed these technologies was essential to develop skills and establish the basis for their internal innovation capability. "
Coordinated by CATIM, the umbrella projects PRODUTECH PSI (n.º 13849) and PRODUTECH PTI (nº 13851) have involved a global consortium of 42 partners, suppliers of production technologies, industrial end-users and R&D organizations. With a global budget of 12 Million, the projects have been partly funded by the Incentive System for Technology Research and Development in Companies (SI I&DT), under the Competitive Factors Thematic Operational Programme, of the Portuguese National Strategic Reference Framework, and EU's European Regional Development Fund.
More information about the umbrella projects PRODUTECH PSI and PRODUTECH PTI:http://mobilizadores.produtech.org/