"Ferramentas Integradas para Avaliação de Eficiência e Ecoeficiencia no contexto da I4.0" - PRODUTECH SIF eSession – NEW DATA:8 September
The next eSession of the umbrella project PRODUTECH SIF project after the holidays will be on September 8 to present final results of the project.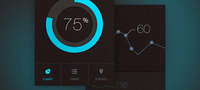 The umbrella project PRODUTECH SIF – Solutions for the Industry of the Future, is organizing a set of eSessions for the presentation of final results of the project. The next session is held on 8 September at 02:30 pm and will be dedicated to "Integrated Tools for Efficiency and Eco-Efficiency Assessment in the I4.0 context".
Participation is free of charge, sign up now!
>> Programme of upcoming PRODUTECH eSessions.
>> More information about PRODUTECH SIF.
The PRODUTECH SIF Project is co-financed by the European Regional Development Fund (ERDF), under the COMPETE2020 and LISBOA2020, following the Portugal2020 Partnership Agreement.