Castro Guerra at the Presentation of Produtech
Entrepreneurs and academics will meet in order to promote the production technologies industries and, at the presentation of Produtech, Castro Guerra highlighted the economic importance of capital goods.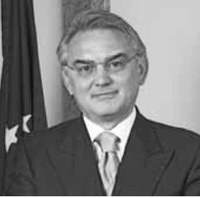 Castro Guerra
For Castro Guerra, State Secretary for Industry and Innovation, there are no doubts: "Economic systems cannot be dynamic without a supporting industrial base where capital goods play a structuring role". These ideas are not random. In fact, they are included in a special context: the public presentation of Produtech (Association for Sustainable Production Technologies) that took place recently at Exponor in the city of Porto, in the context of another edition of EMAF. Produtech gathers organizations related to manufacturing industries – we are talking about 60 organizations that include companies, associations and entities within the scientific and technological system – and its aim is at the same time simple and complex: cross development, increase in exports and competitiveness of the sector...

in Vida Económica, 14 November 2008